Filter By Placement on Vehicle

Filter By Category

Filter By Brand
---
Product Reviews
60 Series Land Cruiser LH and RH door mirrors-Blac
By:

Liam Tyler
Good OEM style replacement. Would be great if they came with new Phillip's head screws to mount to the door. The old ones spoil the look of the new mirrors.
Chrome Electric Auto Fold Door Mirror Blinker New
By:

Richard Bauer
All good. Functions well. Actual mirror cover has some vibration when car is idling and when driving. Could be improved if possible.
80 series LH mirror
By:

Matthew Roberts
Great product fitting was easy everything bolted straight up, have noticed though that the mirror itself still vibrates
Excellent Product and easy to install
By:

Clyde
I bought these as a replacement for the Factory passenger side britax mirror due to its failure in the ball joint that keeps the mirror aligned. It only required one spanner to install unlike the fact
door mirrors
By:

Bill Crowhurst
good product
Perfect
By:

Gavin
We received these mirrors very quickly and they fitted like a dream. My son says he can know see the back of his ute. Thanks very much.
Stoked 40 series now legal again
By:

David
Purchased pair of mirrors for my loved hj47 troopy. Mirrors arrived and I was delighted to see not only are they exactly what they say they are , 'but' the base of them is metal allowing me to
Mirror heads to suit a 78 hylux
By:

Peter
I bought them to replace one I had broken on my towing mirrors
Right Hand Door Electric Mirror
By:

Tracey Kaciuba
Product is in fantastic condition and fit perfectly. Service from Panel House was outstanding. Received the product way before the due time. Highly recommend
Better than original
By:

Josh
My old hilux had the old britax mirrors on when one side broke, I bought a pair of these cheaper than a single britax and they look just as good quality wise but with a big bonus, the magnification fa
---
Car Mirrors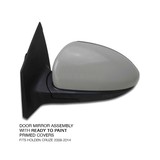 $88.00
30% OFF
RRP $125.00
Not yet rated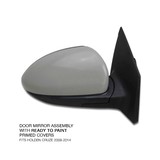 $88.00
30% OFF
RRP $125.00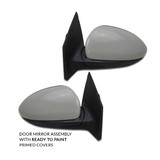 $165.00
34% OFF
RRP $250.00
Not yet rated